Marketers and creative staff should be able to easily upload, find, organise, protect, access and share all digital file types from any place, using any browser and operating system, and on any device. Digital assets that are stored on various locations on network drives or reside with external agencies make this impossible.
Digital Media Share enhances any SharePoint environment by adding rich media asset management capabilities, sophisticated searching and file sharing capabilities and an intelligent and appealing user interface
Leverage existing SharePoint Investment
As an enterprise content and collaboration tool SharePoint natively incorporates many of the attributes of an enterprise Digital Asset Management System.
Digital Media Share transforms the ability for communications and marketing users to manage and utilise valuable digital assets within your organisation.
Digital media share adds sophisticated Digital Asset Management features, Advanced search facilities and a visually appealing interface to transform asset Libraries within your existing SharePoint Platform to form a sophisticated web based media management platform.
Digital Media Share Protects your SharePoint investment through simple deployment and management while avoiding additional infrastructure and software development costs.
The system can integrate with Active Directory and inherit all users existing security credentials and requires no additional log-in and password for access.


Secure
Digital Media Share can inherit existing Active Directory security profiles to control who can see, download and upload your organisations valuable digital assets.
Digital watermarking can be added and maintained on all assets to avoid valuable Intellectual Property falling into unauthorised hands or having anybody staking claims to your work.
Single easy to use interface
Digital Media Share provides the high quality user experience that is expected from marketers and communications staff. The simple but intelligent design can incorporate your company branding and be integrated into the existing SharePoint environment.
The system is designed to meet the needs of the everyday user, and also the occasional user who needs an intuitive system that will allow them to identify digital images and other assets quickly without the need for training.
The system allows users to tag favourite assets and provide comments where necessary. This is very useful for the occasional user who may need some suggested assets to use.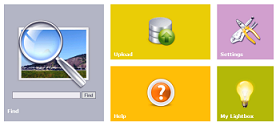 Powerful Search
customisable metadata tags allow users to find files by any number of filters, such as by; format, subject creator, date uploaded/created and publishing status as well as the usual searches on keywords, captions and file names.
Tags can be customised when uploading content into SharePoint either individually or via bulk upload, from any browser.
The system allows users to search within videos so very specific images can be identified
Easy Upload and Download
Files can be uploaded and downloaded individually or in bulk mode. Metadata can be assigned to many assets at once to greatly increasing efficiency and accuracy for future searches.
Keywords for future searching can be added on the fly or from pre-determined options without any administrative input (as long as you are authorized!)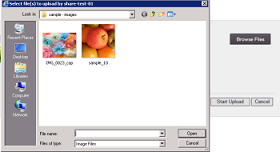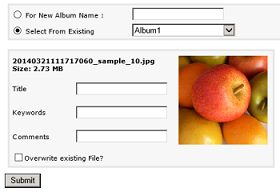 Media Preview
Digital Media Share enhances standard SharePoint DAM Functionality by allowing files to be downloaded in thumbnail format, not just using the standard SharePoint file name (eg ffwwfw_wqfqfwe._fwfw.jpeg).
There is no need for users to install plugins or application software to view various file formats such as Silverlight, Flash or Windows Media.
Popular/favourite assets can be tagged and highlighted to users and comments can be added to assist the occasional user
Collaboration and Sharing
Digital Media Share allows users to efficiently share files without the need to download or attach large bulky files to emails.
When working with multiple files simultaneously a working space (we call it a Lightbox) allows files to be grouped together for, sharing, commentary and feedback.
The simple display enhances both Browsing and Search results by letting users see more images at once in a compact column and row format.
Users can create and manage an unlimited number of Lightboxes for working on simultaneous projects.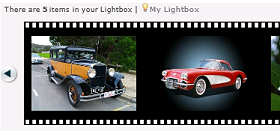 Configurable and Customisable
customisable metadata tags allow users to find files by any number of filters, such as by; format, subject creator, date uploaded/created and publishing status as well as the usual searches on keywords, captions and file names.
Administrators can configure the number of columns and what metadata fields display. Once selected, only then is an image downloaded for the user. Digital Media Share then remembers all your preferences for next time.
Automated Workflows
The system uses a workflow engine to drive the asset review and approval processes. System generated notifications can be sent to users when assets need attention or approval. Users in teams can all access a central Lightbox to collaborate in an efficient and automated manner.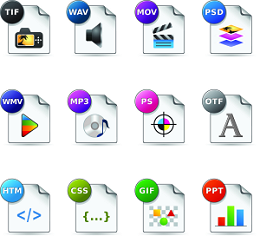 All File Types Supported
Digital Media Share allows users to view any file type without the need for file conversion.
An embedded Web based video player using HTML 5.0 is used to support all the common video files.
Files can be converted from and to the most common file types to allow access on all operating systems and devices
Anywhere Access
The system supports a very wide range of file formats for both stills and video.
The system can be accessed from any browser, any operating system, any device