Policy creation and publishing
P3 allows mapping your existing organisational process during creation of policies. Also every department may have their own process of creating and finalising a policy document.
The tool allows non-technical users to easily map their required policy approval process for a new policy type.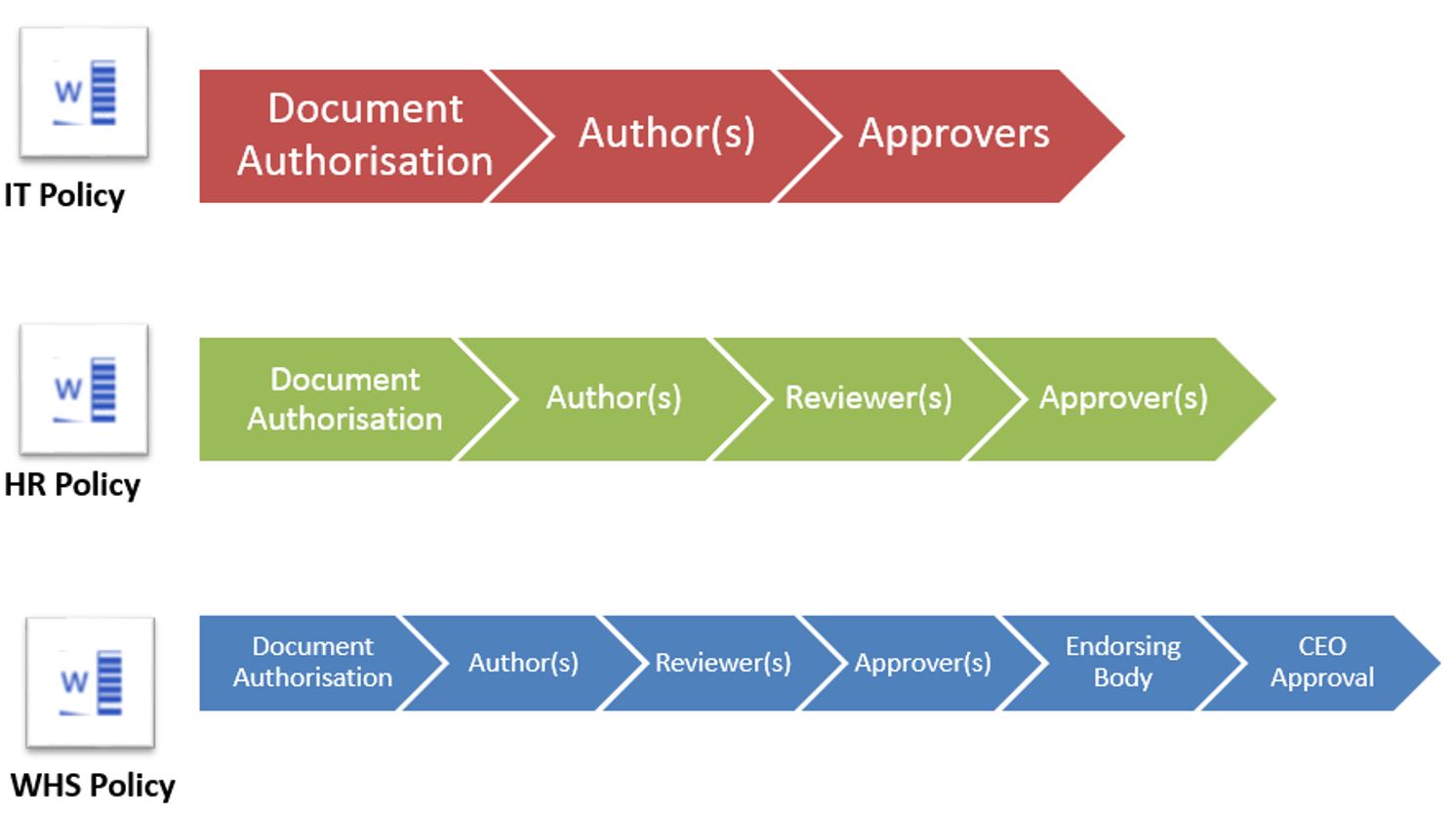 Once the policy is approved and ready to be published, the One-Click Publish allows the policy administrators to quickly publish the policy document to the desired location (say Intranet). For robust search and easy access to the document we auto tag the published policy document with relevant tags identified during the policy creation process.
Other features include –
• Customisable Policy Auto numbering based on your organisational rules
• Security trimmed Centralised access to all policy documents
• Efficient ways to locate specific document
• Centralised access to all your tasks across the policy system
• Notify staff as policies are published
• Personal dashboard (for Policy Administrators) to see –
o Policies grouped by business unit/area/topic
o Policies that need renewal
o View policy status for work in progress policies